The Top 5 Cities in Australia for British Expats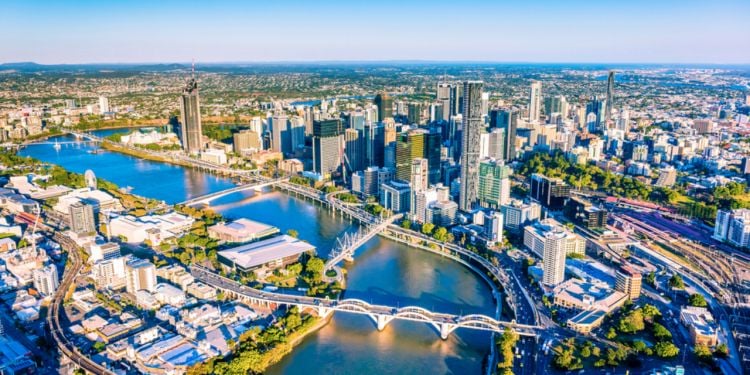 Moving to a new country can be an exhilarating adventure, filled with new opportunities and experiences. For British expats considering a move to Australia, the Land Down Under offers a vibrant lifestyle, stunning landscapes, and a welcoming culture. However, choosing the right city to call home is crucial for a smooth transition. In this blog post, we will explore the top five cities in Australia that are perfect for British expats looking to start a new chapter in their lives.
1. Melbourne:
Known as Australia's cultural capital, Melbourne offers a unique blend of history, art, and cosmopolitan living. With its diverse neighborhoods, renowned coffee culture, and thriving food scene, Melbourne has something for everyone. British expats will appreciate the city's European charm, excellent education opportunities, and abundant job prospects in industries such as finance, IT, and healthcare. Moreover, Melbourne's temperate climate and proximity to beautiful coastal areas make it an attractive choice for those seeking a relaxed outdoor lifestyle.
2. Sydney:
With its iconic landmarks such as the Sydney Opera House and the Harbour Bridge, Sydney needs no introduction. This bustling metropolis is a global financial hub and offers a wide range of job opportunities. British expats will find a vibrant social scene, excellent schools, and a diverse culinary landscape. Additionally, Sydney's breathtaking beaches and proximity to stunning national parks make it an ideal destination for those who love nature and outdoor activities.
3. Brisbane:
Nestled along the east coast of Australia, Brisbane is a city that combines a relaxed, outdoor lifestyle with a thriving economy. Boasting a subtropical climate, the city offers a plethora of outdoor activities, including surfing, hiking, and cycling. British expats will appreciate the city's friendly and welcoming atmosphere, affordable cost of living, and a growing job market, particularly in industries such as technology, healthcare, and education. Brisbane's proximity to the beautiful Gold Coast and Sunshine Coast also adds to its appeal.
4. Perth:
Located on the western coast of Australia, Perth is known for its stunning beaches, pristine parks, and a laid-back lifestyle. British expats looking for a more relaxed and family-friendly environment will find Perth to be an ideal choice. The city offers a strong job market, particularly in the mining, engineering, and healthcare sectors. With its Mediterranean climate and numerous outdoor recreational opportunities, including water sports and wine tasting in the nearby Margaret River region, Perth provides a high quality of life.
5. Adelaide:
Famed for its festivals, Adelaide is a city that prides itself on its cultural heritage. With a strong emphasis on arts, music, and food, it offers a vibrant and diverse lifestyle for British expats. Adelaide's low cost of living and excellent healthcare system make it an attractive option for those seeking a comfortable and balanced life. The city's proximity to world-renowned wine regions, such as the Barossa Valley and McLaren Vale, adds to its appeal, making it a haven for food and wine enthusiasts.
Embarking on a move from the UK to Australia is an exciting prospect, and choosing the right city can greatly enhance the experience of starting a new life abroad. Whether you are drawn to the vibrant cultural scene of Melbourne, the cosmopolitan lifestyle of Sydney, the relaxed atmosphere of Brisbane, the coastal beauty of Perth, or the artistic charm of Adelaide, Australia has a city to suit every taste.
When planning your move to Australia, it's crucial to rely on a trustworthy and reliable international removal business. Total Moving Solutions is a leading removal company specializing in UK to Australia relocations. With our expertise and attention to detail, we ensure a smooth and hassle-free moving experience. From packing and shipping your belongings to navigating customs regulations, they handle every aspect of the removal process, providing you with peace of mind during this significant transition.
Don't let the stress of moving overshadow the excitement of starting a new life in Australia. Choose Total Moving Solutions and embark on your journey with confidence, knowing that your belongings will be in safe hands. With their comprehensive removal services, you can focus on settling into your new city and embracing the incredible opportunities that await you Down Under.