REMOVALS TO CANBERRA FROM UK
Professional Relocation Services to Canberra
Canberra Removal Services
Thinking about a move to Canberra? Let Total Moving Solutions take care of it for you. We handle your move from start to finish, making it as easy as pie. Our friendly, experienced team ensures you get the best service every step of the way. Whatever the size of your move, we're up for the job.
Our Managed Overseas Removal Service To Australia is always designed to suit your needs. You can trust the expertise of Total Moving Solutions for all your removal needs.
Moving Overseas To Canberra?
At Total Moving Solutions, we put you first. Tell us what you need, and we'll sort out a service just for you. We make it our business to understand what makes your move special.
We know that moving halfway across the world isn't a walk in the park. That's why we're here to help you take it in your stride. You can pick from a range of services, including storage options, shipping containers, and removal insurance. We aim to make you so happy you'll tell all your friends about us.
From storage solutions and container shipping to removal insurance protection, we guarantee an easy move that's tailored specifically for your needs, so transitioning into life in Canberra can be done quickly and smoothly!
Our Removals To Australia Service guarantees an affordable and great relocation experience. Rest assured, the dedicated TMS Team goes above and beyond for our valued customers. 100's of customers can't be wrong – check our reviews!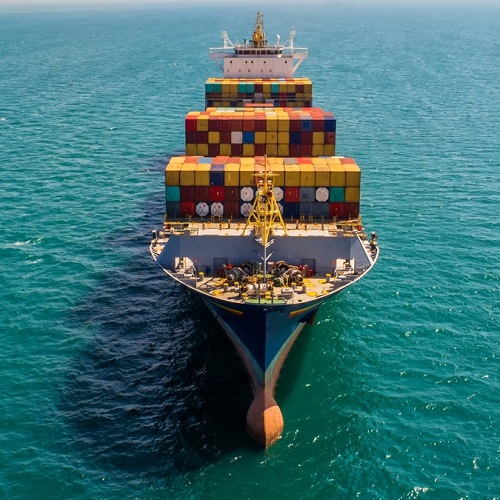 Service options for your Canberra move
We will help you relocate to Canberra
Packing service for removals to and from Canberra –Within the packing service options available, you will be offered full export wrapping and professional crating should this be required. All packing materials are used to ensure that the goods are packed professionally & inventoried accurately. By packing ourselves, we can also ensure that there aren't any items going that may cause issues at customs.
Owner Packed Services for removals to and from Canberra – This level of service is also available and your Move Manager would provide you with information regarding what requirements there are for International Shipping and advise on suitable Packing materials. This method of removal is a great option for small consignments requiring shipping and can also be a very cost-effective method for those wishing to keep their costs to a minimum.
Full Container Load (FCL) Service – For customers relocating their homes to Canberra, a FCL service would be our recommendation. This provides our customers with a sole use 20 foot or 40 foot container.
Shared Container/Groupage Service – For customers who are not looking to ship their entire house to Canberra or are just trying to minimise costs of their relocation, a groupage service which provides you with shared space within a 20 foot container would be our recommendation. Utilising a service of this nature enables you to split the cost of shipping your goods which allows a substantially cheaper option for relocation.
Storage in Canberra – we can provide you with a storage solution in Canberra if required.
Removals insurance – we provide insurance for your shipments – follow that link for more information.
Money Exchange – Not only are we able to assist with your removal, we also have a partnership with a leading currency exchange provider. Should you be looking to move your money to Canberra, speak to your Move Manager who will be able to provide you with further information on this service.
House move to Australia – for entire properties we provide a "Dedicated Service" which involves us loading your possessions directly in to the truck and moving your effects from your property directly to the new address.
Specialist services – we are more than happy to deal with antiques, pianos and awkward access, so long as have plenty of note beforehand. We can even assist with your relocation of pets and vehicles. Please speak to your Move Manager for further details.
FIDI Customs Guide – Australia
Find out more information about customs rules when moving to Australia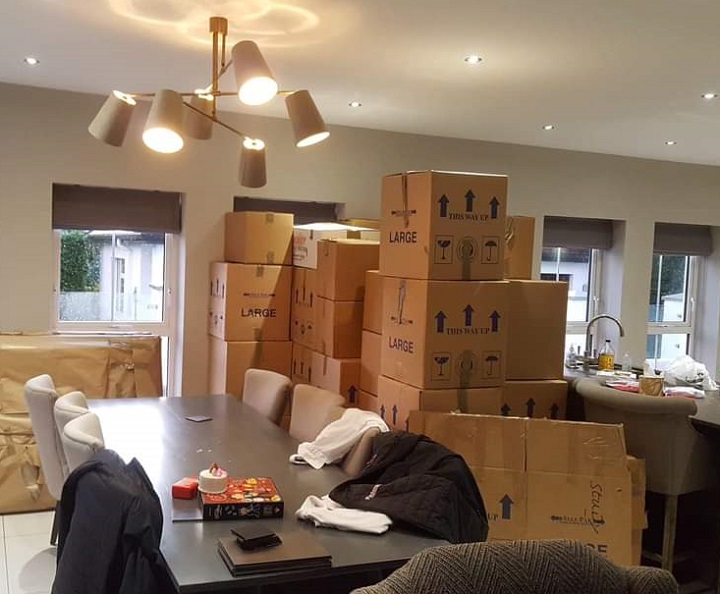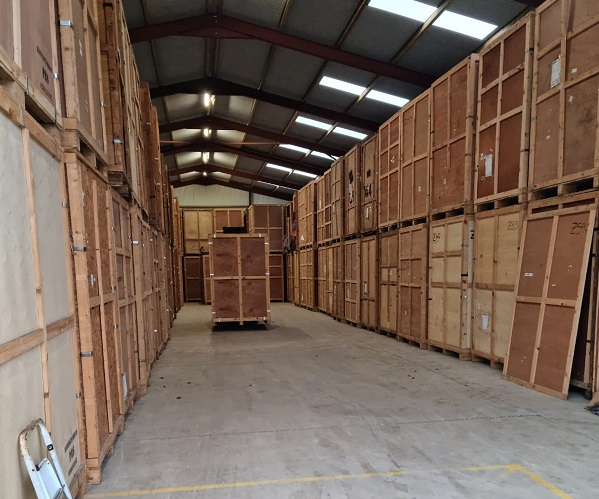 Find out more about areas that are also within our relocation and removal service:
Total Moving Solutions company operate as part of a large international removals network.
Giving us access to the national and global resources to move you to any international country. We will provide professional shipping and storage services that are reliable, cost-effective and responsive to our customers demands.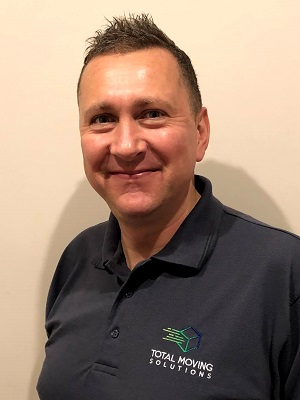 Why use us?
Our extensive partnerships within the Removals Industry provide us with the flexibility to overcome any issues which could arise, making us the obvious choice to entrust your UK, European or International removal with.
With the fantastic reviews we have received from other customers that have used our removals services, our customers can also be re-assured that they will have a stress-free relocation service with an outstanding customer service experience for their move to and from Australia.
Planning Your House Move To Canberra from UK?
Planning your Canberra life
Canberra is a city full of opportunities. It's Australia's capital, filled with history, culture, and a buzzing job market that's plentiful in sectors like government, technology, and healthcare.
Whether you're a history buff or a nature lover, Canberra has something for everyone. What's more, the pay is great, and the cost of living is reasonable. Plan right, and you'll soon call it home.
Top 5 tips for your Canberra Move
Check your visa: Make sure you know which visa you need and apply early.
Find a job: Start your job search ahead of time.
Money matters: Open an Australian bank account and keep an eye on currency exchange rates.
Healthcare: Check out your healthcare options. It's good to have some extra coverage.
Sort your taxes: Don't forget to get your Australian Tax File Number.
Reasons why Brits choose Canberra
A mix of city and nature: Canberra is surrounded by natural beauty but also offers all the perks of a big city. You can visit the National Gallery one day and hike in the Namadgi National Park the next.
Opportunities galore: The job market is strong, especially in sectors like government, technology, and education. If career growth is on your mind, Canberra is the place to be.
Community and lifestyle: Canberra is known for its friendly people and active lifestyle. From cycling trails to weekend markets, there's a strong sense of community.
Quality of life: Canberra ranks high in terms of quality of life. The city is clean, green, and has a low crime rate. It's also family-friendly with excellent schools and parks.
Cultural hotspots: For those who love culture, Canberra is a dream. From museums and art galleries to music festivals, you'll never be bored.
So, if you're thinking about making Canberra your new home, you're in for a treat. With Total Moving Solutions by your side, your move will be a smooth and pleasant experience.
TMS helped me move my furniture from the Netherlands to the UK. Christian handled my move and was always friendly and quick to provide answers to any questions that I had, both by mail and phone. My furniture was collected within the dates I initially requested and was delivered to my UK address without issue or delay. Payment and paperwork was straight forward and hassle free. I appreciated the help and service that I received and would use the company again.
Jarred Maglaque
2023-10-10
TMS were a massive help during my move back to Ireland from London. Scott was very responsive to all my questions and was so helpful with getting everything organised for my move. They made such a big move that much easier for my sister and I and I 100% recommend them for everyone's moving needs. :)
Absolutely amazing service and my stuff arrived earlier than expected which I was grateful for. James was great, easy to contact, replied in good time to any query I had and was so patient over a 12-18 month span waiting to ship my stuff to the states whilst my visa processed.
Alanna Lopes Souza
2023-09-30
TMS helped with our move from the UK to Canada. Christian was excellent - very communicative. Our packers in London were thorough. We shipped art and it all arrived in perfect condition. Thank you for making a stresssful move less stressful!!!
jackie simpson
2023-09-27
Very good experience helped us out at last minute kept us updated at every stage would recommend this company
Thank you to Jason and the TMS team for making my house move abroad so smooth. I would highly recommend their professional and efficient service.
malcolm finney
2023-09-21
Absolutely great to deal with this Company. Everything that was discussed totally happened. They are excellent people to deal with. I made a mistake in packing all my goods. Unfortunately they did not conform to the Australian Port Authority. But Total Moving Solutions stepped in and had the cases totally repacked. The cost I thought was a really low price. But on receiving the goods I must applaud the way that they had been repacked. Totally professionally carried out. I was very impressed with all that TMS carried out. On delivery from the Fremantle Docks. The carrier unpacked all my goods. Well done, great people to deal with. I really just couldn't fault their service. I am a person that seeks the very best and professional service. This Company achieved it. Thank you Christian. Your service absolutely brilliant. For all the people reading this. Please be assured this Company really works hard in getting you your goods internationally, with no drama what so ever. No damage at all after being delivered 10,000 miles. Thank you all for such great service. Malcolm Finney
Jane Parmenter
2023-09-15
I worked with Scott Eaglesfield shipping furniture from the UK to Southern CA. Scott's follow up and service were great. The movers were professional and meticulous. I absolutely recommend using Total Moving Solutions
Erin Harrington
2023-09-11
I had a great end to end experience with the TMS team. They went above and beyond to accommodate my scheduling constraints and were extremely kind and responsive throughout the process. Even when there were some unexpected changes with the collection, the team was really communicative and came to a solution within a few hours. The collection and delivery were smooth, everything arrived on time and in perfect condition, and the value was great. Would definitely recommend and book with TMS for future moves.
Cyntavia Seney
2023-09-10
Christian was great. We had a few hiccups but as with everything it is not about how perfect everything was it is about how perfectly he responded when things went wrong. Thank you for helping an absolutely horrible short-notice move from the UK to America a pleasure.