Fully Managed Removals To Australia From UK
Total Moving Solutions offer clients a fully managed relocation service to Australia. With a combined team experience spanning over 20 years in the industry, it is reassuring to know you are in safe hands.
Planning a move between Australia and the UK? Let Total Moving Solutions make it easy. Our experienced removals specialists have already helped thousands of families and businesses successfully relocate across countries with our comprehensive, managed international move services – so you can trust us to take care of your transition too. Get in touch today for a free quote or find out more about what we offer!
Total Moving Solutions is a leading removals specialist, for moving families and businesses all over the world and care passionately about the removals industry. If you are looking for a seamless fully managed move service between Australia and UK – we can help you, book a free quote today.
Our Removals to Australia provide an efficient, swift, and easy relocation service. We understand the stress that comes with relocating and our team is dedicated to making it hassle-free for you. With services such as storage solutions, container shipping, removals insurance, and great reviews we provide all the support you need in a move Down Under. For us removals go beyond just physically moving; we make sure to provide a removals solution tailored to your needs, so you can get back to life faster in Australia.
WE CAN MANAGE YOUR MOVE FROM UK TO AUSTRALIA AND FROM AUSTRALIA TO UK 
Our shipping services include:
Packing service for removals to and from Australia – we ensure that the goods are packed professionally & inventoried accurately. By packing ourselves we can also ensure that there aren't any items going that may cause issues at customs.
Part load removals from Australia to UK and from UK to Australia – for single items or small moves we run a regular part Load removals service from Australia and to Australia, whereby your possessions will be moved with other people's possessions, in order to keep the costs down.
House move to Australia – for entire properties we provide a "Dedicated Service" which involves us loading your possessions directly in to the truck and moving your effects from your property directly to the new address.
Removals from Australia if returning back from overseas we are able to collect your goods for you.
Storage in Australia – we can provide you with a storage solution in Australia if required.
Removals insurance – we provide insurance for your shipments – follow that link for more information.
Specialist services – we are more than happy to deal with antiques, pianos and awkward access, so long as have plenty of note beforehand.
FIDI Customs Guide – Australia
Find out more information about customs rules when moving to Australia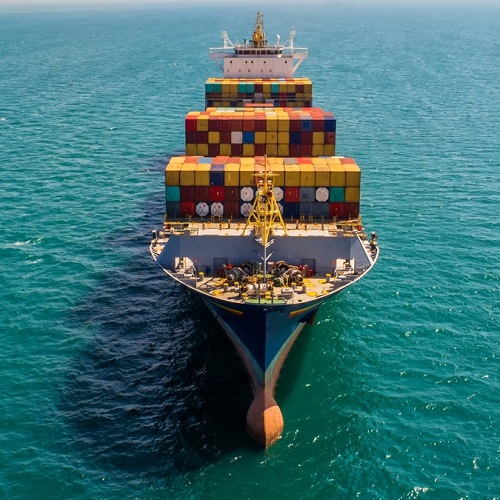 Find out more about areas that are also within our relocation and removal service:
Total Moving Solutions company operate as part of a large international removals network.
Giving us access to the national and global resources to move you to any international country. We will provide professional shipping and storage services that are reliable, cost-effective and responsive to our customers demands.
Why use us?
Our extensive partnerships within the Removals Industry provide us with the flexibility to overcome any issues which could arise, making us the obvious choice to entrust your UK, European or International removal with.
With the fantastic reviews we have received from other customers that have used our removals services, our customers can also be re-assured that they will have a stress-free relocation service with an outstanding customer service experience for their move to and from Australia.
Planning Your Relocation To Australia
Moving to or from Australia is both an exciting and challenging endeavor. The land down under offers fantastic opportunities for a new life, better job prospects, and breathtaking natural landscapes. Total Moving Solutions is here to ensure your transition is as smooth as possible, providing top-notch removal services for your peace of mind. Planning your move, no matter the distance or the size of your belongings is crucial to guarantee a seamless process from start to finish.
When relocating to Australia, it's essential to know some crucial information about the country's lifestyle and culture to ease your integration. As the world's sixth-largest country by area, Australia is home to approximately 25 million people. Fortunately, Total Moving Solutions has extensive experience in moving clients to different destinations in Australia, which will benefit you immensely in terms of local knowledge and support.
Australia boasts dynamic cities, each with its charm and character. Some of the top destinations for expats include Sydney, Melbourne, Brisbane, Perth, Adelaide, and Canberra. Sydney, the largest and most populous city, offers a thriving job market, world-famous beaches, and a lively cultural scene. Melbourne, alternatively, is renowned for its art, coffee culture, and shopping, while the coastal city of Brisbane provides a subtropical climate and a laid-back atmosphere.
The cost of living in Australia varies based on your lifestyle and location, but overall, it offers a high standard of living. The Australian Government provides excellent healthcare and education facilities. Moreover, Australia ranks high in global indexes for safety and stability, making it an ideal place for families and individuals alike.
Before making the move, it's vital to research and choose the right place to live, taking into account factors like climate, job opportunities, and proximity to schools or healthcare facilities. Being familiar with Australian customs and culture will also make your transition smoother.
Now that you've decided to move to Australia, it's time to plan the logistics. Packing can be overwhelming, but Total Moving Solutions has got you covered. In addition to our removal services, we also offer professional packing services tailored to your needs. Our experienced team understands the importance of packing your belongings not only efficiently but also securely. We can advise you on the timeline for international shipping, quarantine rules, and customs regulations to prepare you for a stress-free move.
Finally, Total Moving Solutions offers insurance policies to cover your possessions during transit, further ensuring your peace of mind. Our comprehensive removal services, whether for domestic or international moves, will create an exceptional customer experience that exceeds your expectations.
In conclusion, choosing Total Moving Solutions as your partner for your move to or from Australia guarantees you receive expert support and reliable services. With extensive knowledge of the regional destinations, customs, and practicalities of life in Australia, our team will be right there with you every step of the way to provide a smooth moving experience. So pack your bags, and let us take care of the rest – your Australian adventure awaits!
TMS helped me move my furniture from the Netherlands to the UK. Christian handled my move and was always friendly and quick to provide answers to any questions that I had, both by mail and phone. My furniture was collected within the dates I initially requested and was delivered to my UK address without issue or delay. Payment and paperwork was straight forward and hassle free. I appreciated the help and service that I received and would use the company again.
Jarred Maglaque
2023-10-10
TMS were a massive help during my move back to Ireland from London. Scott was very responsive to all my questions and was so helpful with getting everything organised for my move. They made such a big move that much easier for my sister and I and I 100% recommend them for everyone's moving needs. :)
Absolutely amazing service and my stuff arrived earlier than expected which I was grateful for. James was great, easy to contact, replied in good time to any query I had and was so patient over a 12-18 month span waiting to ship my stuff to the states whilst my visa processed.
Alanna Lopes Souza
2023-09-30
TMS helped with our move from the UK to Canada. Christian was excellent - very communicative. Our packers in London were thorough. We shipped art and it all arrived in perfect condition. Thank you for making a stresssful move less stressful!!!
jackie simpson
2023-09-27
Very good experience helped us out at last minute kept us updated at every stage would recommend this company
Thank you to Jason and the TMS team for making my house move abroad so smooth. I would highly recommend their professional and efficient service.
malcolm finney
2023-09-21
Absolutely great to deal with this Company. Everything that was discussed totally happened. They are excellent people to deal with. I made a mistake in packing all my goods. Unfortunately they did not conform to the Australian Port Authority. But Total Moving Solutions stepped in and had the cases totally repacked. The cost I thought was a really low price. But on receiving the goods I must applaud the way that they had been repacked. Totally professionally carried out. I was very impressed with all that TMS carried out. On delivery from the Fremantle Docks. The carrier unpacked all my goods. Well done, great people to deal with. I really just couldn't fault their service. I am a person that seeks the very best and professional service. This Company achieved it. Thank you Christian. Your service absolutely brilliant. For all the people reading this. Please be assured this Company really works hard in getting you your goods internationally, with no drama what so ever. No damage at all after being delivered 10,000 miles. Thank you all for such great service. Malcolm Finney
Jane Parmenter
2023-09-15
I worked with Scott Eaglesfield shipping furniture from the UK to Southern CA. Scott's follow up and service were great. The movers were professional and meticulous. I absolutely recommend using Total Moving Solutions
Erin Harrington
2023-09-11
I had a great end to end experience with the TMS team. They went above and beyond to accommodate my scheduling constraints and were extremely kind and responsive throughout the process. Even when there were some unexpected changes with the collection, the team was really communicative and came to a solution within a few hours. The collection and delivery were smooth, everything arrived on time and in perfect condition, and the value was great. Would definitely recommend and book with TMS for future moves.
Cyntavia Seney
2023-09-10
Christian was great. We had a few hiccups but as with everything it is not about how perfect everything was it is about how perfectly he responded when things went wrong. Thank you for helping an absolutely horrible short-notice move from the UK to America a pleasure.