Professional Removals To France From UK
Total Moving Solutions offer clients a full move management service and with a combined team experience spanning over 20 years in the industry, it is reassuring to know you are in safe hands.
Moving house within Europe? Then you are in the right place. Our managed move services are covering all of Europe, we can complete your move from and to any European country. Please call or click for a quick quote, or read through the many relocation services that we can offer.
Total Moving Solutions are a leading removals specialist, moving families and business to and from Europe, along with many international destinations. We have helped thousands of families and business with their Removals to Europe and from Europe back to the UK and care passionately about the removals industry
WE CAN MANAGE YOUR MOVE FROM UK TO FRANCE AND FROM FRANCE TO UK 
Our shipping services include:
Packing service for removals to and from France – we ensure that the goods are packed professionally & inventoried accurately. By packing ourselves we can also ensure that there aren't any items going that may cause issues at customs.
Part load removals from France to UK and from UK to France – for single items or small moves we run a regular part Load removals service from France and to France, whereby your possessions will be moved with other people's possessions, in order to keep the costs down.
House move to France – for entire properties we provide a "Dedicated Service" which involves us loading your possessions directly into the truck and moving your effects from your property directly to the new address.
Removals from France if returning back from overseas we are able to collect your goods for you.
Storage in France – we can provide you with a storage solution in France if required.
Removals insurance – we provide insurance for your shipments – follow that link for more information.
Specialist services – we are more than happy to deal with antiques, pianos and awkward access, so long as have plenty of note beforehand.
FIDI Customs Guide – France
Find out more information about customs rules when moving to France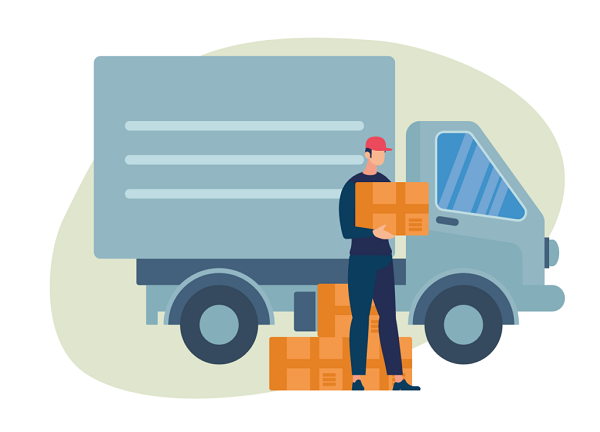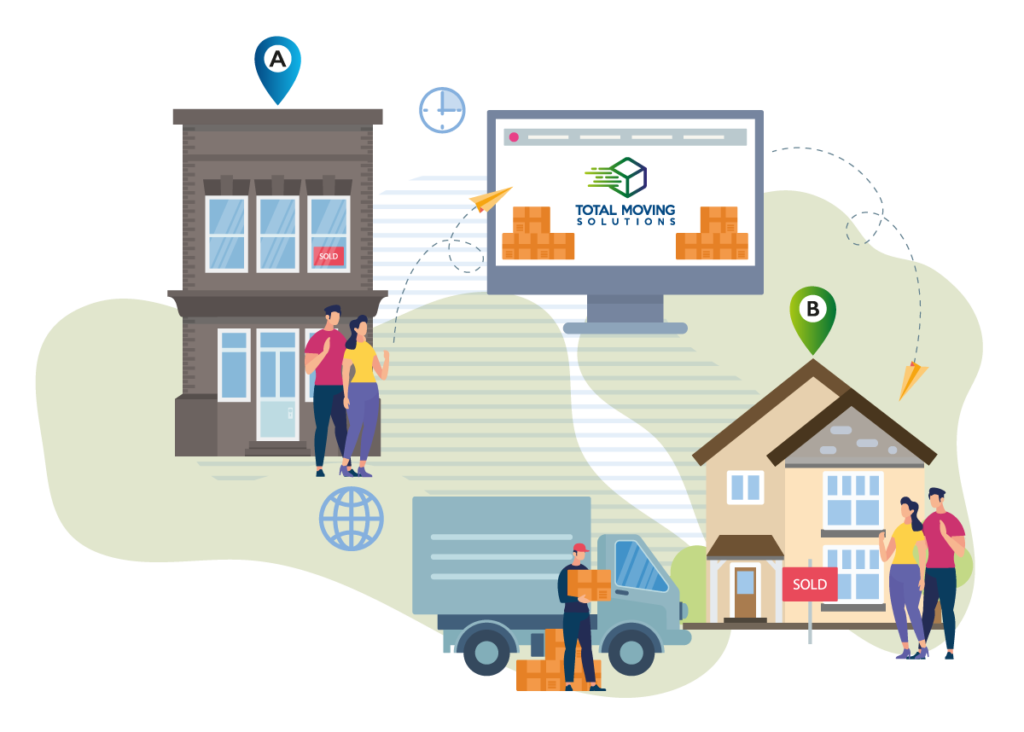 I chose Total Moving Solutions due to their excellent reviews, and they did not disappoint. My contact in Europe was Christian and he was just excellent. He was always friendly, always communicated clearly, responded to questions fully and promptly and was upfront about all costs and predicted transit times. Whilst waiting for my stuff to arrive, I heard multiple horror stories that involved huge hidden costs to be paid before delivery of shipment, as well as delays beyond what was even to be expected in COVID times, and I had none of these issues. The shipment arrived as predicted and there were no extra costs which 'suddenly arose'. The cooperating moving company in Australia has also been good to work with. I would go with Total Moving Solutions again in a second and have already recommended the company over to Facebook to expats looking for good, reliable companies.
Christian was very responsive and knowledgable, and up-front on costs and procedure. Scheduling of pickup and delivery dates was a bit rigid but the days between pickup and delivery were minimal, which was nice, and Christian kept me informed of times once set, and any changes. He also checked up on how the move was going, and afterward. Great customer service. Invoicing and payment was straightforward. The guys who picked up were courteous, friendly, and very helpful. One guy who picked up my belongings advised me on how to protect a couple of big belongings like the TV, since I didn't know how to do that. That was really appreciated. Felt really bad for the poor guys on the delivery side had to carry up everything 3 floors with no lift. They did a great job and were cheery and chatty regardless of being exhausted. They deserve major kudos for their attitude and the job they did. Only four things found damaged after all the stuff was in the new place and I had a chance to unpack and put things together. I did expect a little bit of damage but badly scratching one of my electronics which was wrapped in a soft blanket was unexpected and very disappointing. Despite a few damaged belongings, I would say the experience was overall a very painless move to a new country, and I definitely recommend using them.
Efficient and reliable service My husband and I hired Total Moving Solutions to provide a removals service of our household items when we moved from the UK to Canada. We received all the items we sent and there were no damaged objects, which was a surprise to us, considering that we sent pretty fragile items such as dishes, musical instruments, and so on. We are very pleased with the timely, polite, and efficient service provided by the TMS team and the client they hired in Canada. Also, we would like to thank James for his help during the process. He was very attentive and considerate and was always giving us updates on our shipment. We highly recommend this professional, polite, and friendly service!
Total Moving Solutions provided a service over and above any other company. Christian was extremely helpful, especially when we contacted him just over a week before moving (over seas!) and two weeks before Christmas, during Covid! He took every stress and worry away and dealt with everything extremely swiftly - Such a seamless move, with Christian keeping in contact with regular updates at each stage. The service we received was outstanding. Thank you so much to Christian and his team. I'd recommend TMS to anyone moving. Very impressed.
An incredible experience from start to finish. Will recommend and use again!
I contracted TMS to ship some goods from the UK (Wales) to my home in Johannesburg. James Mallett, my main contact there, was responsive, conscientious, professional and proactive. The packing team did a great job and there were no breakages apart from three glasses. The Biddulphs team in South Africa were equally helpful and the unloading was swift and efficient. I would not hesitate to recommend all concerned to anyone wishing to ship goods from the UK to SA.
Lucille Cailly
2021-12-14
I couldn't recommend this company more. Christian, who helped me with the logistics, is an absolute gem. He responded quickly to my many messages, was patient, reassuring and very helpful. He made the move, a usually stressful situation, virtually painless. The movers evidently took great care of my belongings as my boxes still look as new. The two I met were lovely and very efficient. Oh and FYI, it was also the company that gave me the lowest quote.
Miulescu Stefan
2021-11-23
Great team of easy going professionals, TMS have supported me in relocating from UK to Germany and the level of service was great. Everything happened when it was planned to happen with no exception and everything was smooth and efficient. Communication with Christian Woodall was great, response time not even 24hrs and always transparent and reassuring. Thank you TMS for a great customer experience and I'm sure you'll serve many more clients the same way in the future. Cheers! Stefan M.
Cristiani Furlani
2021-11-22
I had a great experience with arranging my removal with Total Moving Solutions, the whole team was very responsive to all my queries with patience and they also offered enough support to guarantee all was progressing accordingly with the plan. My items arrived on time and both, the collection and delivery team members, handled it all very carefully. Super recommended!
James and the whole UK team are AMAZING. Superb communication and very hands on. Very proactive and uber professional team. All our belongings were shipped to the US and packed extremely well. We couldn't have been in better hands. Thank you