Professional House Removal Services In Rugeley
Total Moving Solutions offer clients a full house move management service to and from Rugeley and with a combined team experience spanning over 20 years in the industry, it is reassuring to know you are in safe hands.
Moving house to Rugeley? Then you are in the right place. Our managed move services cover all of the UK as well as European and international moves, we can complete your move from and to any location in UK. Please call or click for a quick quote, or read through the many relocation services that we can offer.
Total Moving Solutions are a leading removals specialist located near Rugeley moving homes and business across the United Kingdom, along with many international destinations. We are committed to delivering the highest quality service at all times. Our experienced team will offer a fully personalised service whether you are moving locally, nationally, or internationally.
Our experienced team can provide you with a free, no-obligation quote for your upcoming move. The quote will be based on your own individual requirements; which may include the need for a full packing service or even custom-made crates for any specialist items, such as pictures that you may have.
Please feel free to contact us by telephone on 01922 324032 or alternatively, by clicking the "Get a Free Quote" button below.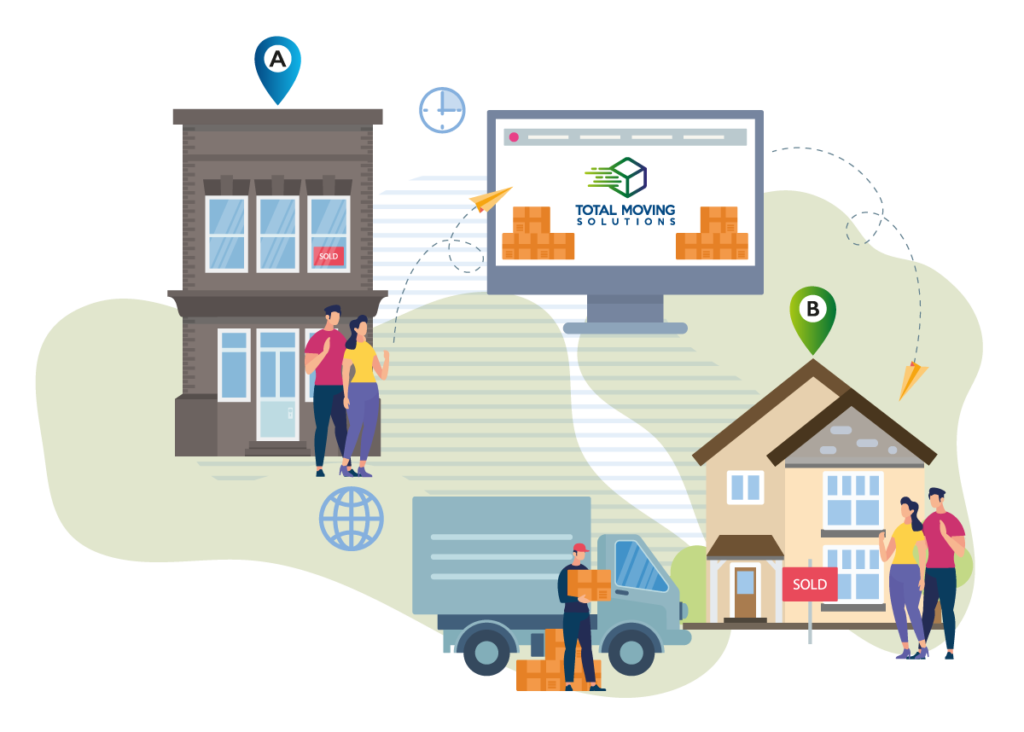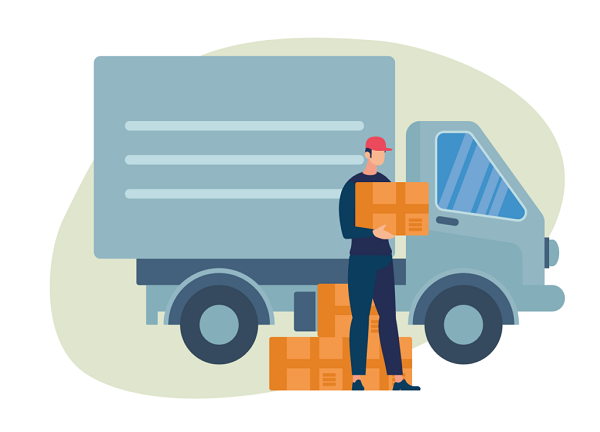 Our Rugeley House Removal Service:
Full public liability insurance

Guaranteed safe handling of your belongings

A dedicated move managerto oversee your house move

Part-load removals – shared moving truck

Belongings delivered to your new address and unpacked
Why use us?
With the partnerships we have, we have the flexibility to overcome any issues which could arise, giving clients peace of mind and reassurance when booking with Total Moving Solutions.
All of our client's moves are tailored to their personal needs, budget, and requirements with the added reassurance that we have a number of reliable partnerships with leading removal companies.
Most of these companies hold industry accreditation.
Vishal Negandhi
2022-06-01
We booked a move with TMS from Munich to Birmingham. Right from the first email until we received the delivery, their communication has been spot on. Very helpful and professional team. I would specially like to thank Scott and James who went out if their way to ensure we get the best deal for our move. Communicating with them is very easy. The whole team and their partners are very reliable and friendly. I would highly recommend them and will look forward to doing business with them again.
Andrea Koedjikova
2022-05-25
Great service! I'm very impresses by the quality of service provided by this company. Firstly, I got a quick response regarding a quote, then soon after James was able to offer a slot for my belonging to be packed and picked up, then shipped overseas. The packers, amazing and hardworking Bulgarian due who were on time, organised and worked extremely hard. Let's hope my stuff will arrive on time without much of a delay. Thanks to everyone from the team!
Christian from TMS was absolutely brilliant from day one he made sure our move (from quoting to collection to drop off) ran smoothly and they were very quick and accommodating. I would definitely use them again should we need too.
Christian's good attitude and kindness are exceeded only by his kindness and good attitude. I reached TMS because a friend of mine used it to move to Spain and was extremely happy and heavily recommended it, after going through the experience I cannot agree with him more. His advices where fantastic and his treatment was the best I've had in any customer - client interaction in my life, I cannot recommend him highly enough.
Absolutely brilliant! Moving home can be so stressful even if it's a short distance. Imagine, if you will, that you are approaching your dotage and decide to move to another country. Foolish? Brave? Either way this is what we decided to do, and so needed the help of a trustworthy, reliable, removal company. We started the process a lifetime ago but in actual fact was 7 months ago, and throughout Christian has been so patient, so friendly, and has always made me feel a valued client. I have lost count of the number of times the date of our move has been changed, but he hasn't ever been anything but supportive. He has provided answers to my endless questions whether by email or phone. I've lost patience with myself, but Christian never has. The collection of our belongings went so smoothly, and our delivery at the other side of the Irish Sea this morning went like clockwork. We've moved several times over the years - twice to Canada and back - so I can make honest comparisons. I can honestly say this has probably been the least stressful, handled by the friendliest team at TMS, and I would recommend them to anyone needing a removal company. Absolutely brilliant!
Antonios Perperidis
2022-04-27
We recently used Total Moving Solutions to move the contents of our 2-bed flat from Scotland to Australia in the middle of the Covid pandemic. I started the search for a moving company by contacting a number of highly rated ones. From the get-go, James from Total Moving was by far the most approachable person we contacted. He provided us the most affordable quote (from the highly rated companies) along with clear explanation on the process, costs and dates. James and his colleagues remained approachable throughout the process, responding immediately to any of our queries and keeping us up to date with any latest progress. Our belongings arrived without a problem to Australia even during the challenging time the move took place. I would definitely recommend the company to anyone. Many thanks to James and his team.
Excellent service. Very reactive in their communication. Fairly priced.
Excellent service and competitive pricing: they promised to deliver from UK to Portugal in 7-10 days and that's exactly what happened. Heard many horror stories post-Brexit with packages stuck in Customs for weeks but Total Moving Solutions promised and delivered against it. Excellent value and superb service: Christian is amazing at dealing with clients. Highly recommended!!!
TMS did a great job moving us from the Netherlands to the UK. during a stressful time it was great that the process was smooth and the TMS team were supportive and knowledgeable. the removals team were professional and friendly and everything was delivered safely. Would definitely recommend them
We decided to go with Total Moving Solutions because James was very quick to answer all my questions regarding our removal. We had to move all our belongings from Zürich, Switzerland to Tampa, USA in an unplanned period of time before the moving date. I consulted four more moving companies and James gave us the best and incredible quote including insurance, so we decided to go for it. He got us a moving crew with a truck to pick our belongings a week after. The moving crew were incredibly puntual, careful and quicker. Everything left from Zürich on the middle of October 2021. Our things arrived in NY by middle of December 2021. Apparently, there is a long waiting period of time to realise all of the goods that arrives to USA. The costumes released our things by the end on February 2022, and during this couple of months our things were stored by the port store and we had to pay an extra. The company that worked with Total Moving Solutions to send our things from NY to Tampa, took three weeks to deliver. One more time the moving crew who came with our things were puntual, careful and quick. We got everything, nothing was missing, only one broken lamp, not a big issue. The boxes were in perfect closed concisions, nothing open and the luggage that we send were very carefully wrapped by a protective bag. The tables were in perfect condition and the electronics worked perfectly fine. During all the journey from October 2021 till March 2022, James was reporting all the shipment movement and always in contact. I love it because I knew we weren't alone and not forgotten. I totally recommend Total Moving Solutions and James. They have the best prices, the best moving crew and the best service. Thank you very much!

MOVING HOUSE TO Rugeley AND LOOKING FOR A LOCAL Rugeley REMOVAL COMPANY?
Rugeley is a wonderful place to live. The community is close-knit and there are plenty of activities and amenities to enjoy.
The schools in the area are excellent, and the commute to Birmingham is easy. Rugeley is also architecturally beautiful, with a history dating back to medieval times. If you're looking for a change of scenery.
Rugeley is the perfect place to move. You'll fall in love with the city's charm and its friendly residents. Rugeley is a great place to call home.
Total Moving Solutions will make any house removal in Rugeley go smoothly as possible to any location in Rugeley or anywhere else in the West Midlands and the UK. We will ensure that your household items reach their destination safely. We have been moving families for over 10 years and in that time have built a solid reputation. We understand how much your furniture, appliances and valuables mean to you and we will make certain that everything you own will be treated as if it were our own.
WE CAN HELP YOU PACK!
With TMS you can forget about all of the stress of moving. Our job is to free your hands; that's why we propose all-inclusive, stress-free, professional packing and removal services.
Find out more about removals in your area:
Town not on the list? Not a problem – just contact us and tell us your requirements
The team will be more than happy to provide you with a FREE no obligation quote. Please complete our contact form and we will be in touch ASAP.