Fully Managed Removals to and from Basel
Total Moving Solutions offer our clients fully managed removals to and from Basel and with a combined team experience spanning over 20 years in the industry, it is reassuring to know you are in safe hands.
Total Moving Solutions are a leading removals specialist, moving families and business to and from Basel, along with many other European and International destinations. We have helped thousands of families and businesses with their Removals to Basel and from Basel back to the UK.
Moving to Basel?
Then you are in the right place. Our managed move services are covering all of Europe and we can complete your move from and to any European country. Please call or click for a quick quote or read through the many relocation services that we can offer.
Whether you are moving house and your valuable possessions to Basel or any other of the stunning destinations within Switzerland, Total Moving Solutions can provide you with the service required for your relocation needs.
With our Basel Removals, our customers can expect a cost-effective, stress-free experience when moving their families and personal belongings with our Switzerland Moving Service and can be reassured that the TMS Team will always go the extra mile for our customers.
We Can Manage Your move From UK To Basel And From Basel To UK
At Total Moving Solutions, we are able to offer a variety of Removal Service packages for our Basel Service, allowing us to meet most budget requirements.
Packing Service to Basel
For removals to and from Basel, Total Moving Solutions are able to provide packing services to ensure that our customer's goods are packed professionally & inventoried accurately. By packing ourselves, we can also ensure that there aren't any items going to a destination country that may cause issues at customs. While this service is at an extra cost, it certainly takes the stress away from having to undertake packing yourselves.
Part Load Service to Basel
The part load removals service from Basel to the UK and from the UK to Basel is an ideal solution for moving single items or for small removals to keep the cost to a minimum. We run a regular part load removals service from Switzerland and to Switzerland. With this service, your personal effects will be moved with other people's possessions, which provides a cost-effective solution when relocating. This is a great option for customers wishing to save money on their removals to Basel.
Dedicated Services to Basel
The dedicated removals service from Basel to the UK and from the UK to Basel is an ideal solution for moving entire properties. With our dedicated service, your valued possessions will be loaded directly into the transport vehicle and your effects are then taken from your collection property directly to your new address. This level of service also allows you to choose specific collection and delivery dates unlike our part load service to Basel.
Storage Facilities in Basel
For customers who are not quite sure on their final address in Basel and or may not be able to take delivery of their goods on a specified delivery date, Total Moving Solutions are able to arrange for your goods to be placed into Storage Facilities in Basel. This is a great solution for anyone relocating but not yet secured an address within the country.
Specialist Services to Basel
With our extensive partnerships within the Removal Industry, we are also able to offer Specialist Services for items or situations out of the ordinary. During our years trading, we have helped relocate multiple antique items, pianos and even made suitable arrangements for collections and deliveries with awkward access.
To enable us to offer and provide such services, all we require is notification of the item or issue upon speaking with your Move Manager to ensure suitable transport can be made available and to allow the additional service cost into your quotation.
Insurance for Basel Removals
No matter how large or small your relocation service is with Total Moving Solutions, we can offer removals insurance. For further information and to obtain a free quote, please discuss this with your Move Manager so this cost can be included with all the details in your detailed quote.
Leaving Basel
As with all of the Switzerland removals services outlined above, these are also available for removals leaving Basel so please contact a member of the team for a free quote to discuss your requirements.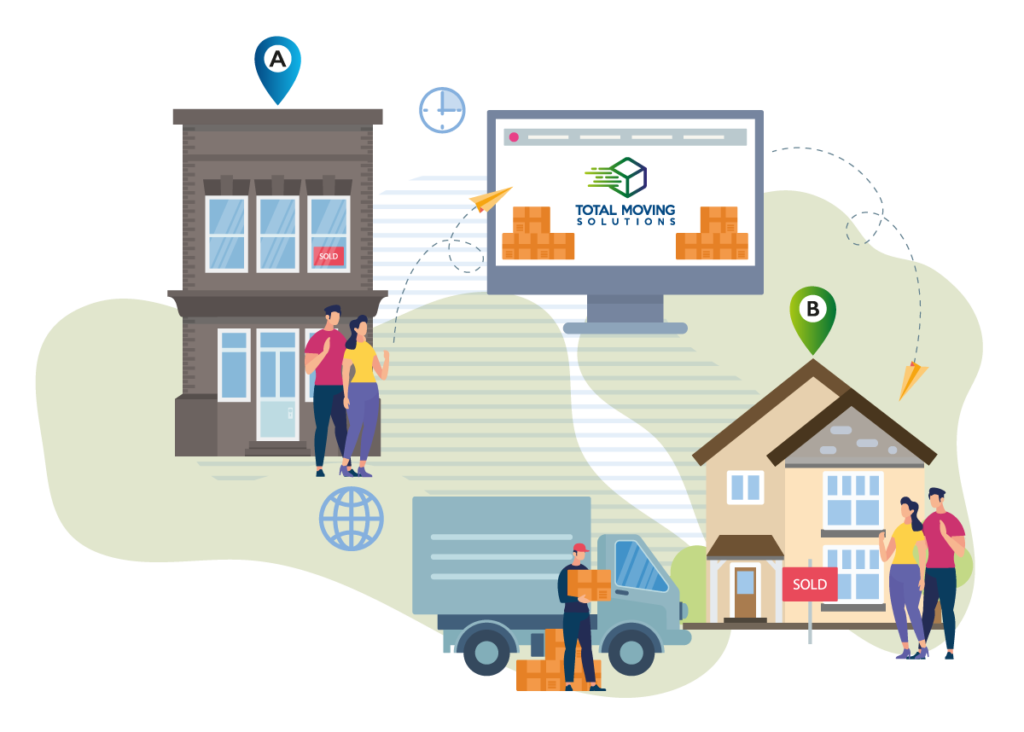 Moving To Basel
Basel is an ideal destination for those looking to relocate from the UK.
As the vibrant and bustling cultural heart of Switzerland, Basel has a lot to offer in terms of lifestyle and activities. Basel's proximity to other European destinations allows for quick access to popular weekend getaways, while its mild climate provides many sunny days throughout the year.
Basel also offers a wealth of fine arts and cultural venues providing residents with access to world-class entertainment. Additionally, Basel's quality public transport system ensures good connections to neighboring countries and cities making it easy to travel extensively. With so much to do, Basel is an attractive prospect for anyone looking for a better quality of living in Europe, whether one is looking for unique cultural experiences or simply seeking a quiet lifestyle away from hustle and bustle of big city life.
British citizens do not require a visa to enter Switzerland but you will need to provide proof of identity and a work permit or employment contract if you intend to relocate to Switzerland. As Switzerland is not a member of the EU or European Economic Area, moving to Basel is not as simple as moving to other countries in Europe such as Spain, France or Germany. If you do not plan to work once your relocate, you will have to provide evidence of adequate financial resources to support yourself while living in Switzerland. The UK basic state pension is still payable in Switzerland though you will not get UK pension credit. More information can be found on the Swiss Federal Office Migration website.
For new customers relocating to Basel, one key thing to note as part of your relocation is that anyone living or working in Switzerland is obliged to take out Healthcare Insurance. Healthcare Insurance is compulsory and has to be arranged within the first 3 months of arriving in the country.
The Total Moving Solutions Team will require the following documents from customers moving to Basel, 7 days prior to the collection of their possessions:
Copy of passport (photo page)
Copy of House Lease agreement
Proof of change of residency to Switzerland (Copy of Swiss Residency Permit / attestation from Swiss Local Town Hall)
Total Moving Solutions operates regular road transport services to Basel and other European countries, allowing us to provide a wide range of European removals and for dedicated removals, giving our customers the option to choose a suitable delivery date with the regular availability we have for this country.
European destinations reached by road transport range from the Netherlands to France, and from Finland to Greece, whilst the popular offshore destinations – such as the Canary Islands, Balearics, Malta and Cyprus – are covered by our International moves by sea.
Switzerland Removals – Popular Destinations
FIDI Customs Guide – Removals to Switzerland
Find out more information about customs rules when moving to Switzerland
Why use us for your Removals to Basel?
Our extensive partnerships within the Removals Industry provide us with the flexibility to overcome any issues which could arise, making us the obvious choice to entrust your European or International removal with.
With the fantastic reviews we have received from other customers that have used our removals services, our customers can also be re-assured that they will have a stress free relocation service with an outstanding customer service experience for their removals to and from Switzerland.
TMS helped me move my furniture from the Netherlands to the UK. Christian handled my move and was always friendly and quick to provide answers to any questions that I had, both by mail and phone. My furniture was collected within the dates I initially requested and was delivered to my UK address without issue or delay. Payment and paperwork was straight forward and hassle free. I appreciated the help and service that I received and would use the company again.
Jarred Maglaque
2023-10-10
TMS were a massive help during my move back to Ireland from London. Scott was very responsive to all my questions and was so helpful with getting everything organised for my move. They made such a big move that much easier for my sister and I and I 100% recommend them for everyone's moving needs. :)
Absolutely amazing service and my stuff arrived earlier than expected which I was grateful for. James was great, easy to contact, replied in good time to any query I had and was so patient over a 12-18 month span waiting to ship my stuff to the states whilst my visa processed.
Alanna Lopes Souza
2023-09-30
TMS helped with our move from the UK to Canada. Christian was excellent - very communicative. Our packers in London were thorough. We shipped art and it all arrived in perfect condition. Thank you for making a stresssful move less stressful!!!
jackie simpson
2023-09-27
Very good experience helped us out at last minute kept us updated at every stage would recommend this company
Thank you to Jason and the TMS team for making my house move abroad so smooth. I would highly recommend their professional and efficient service.
malcolm finney
2023-09-21
Absolutely great to deal with this Company. Everything that was discussed totally happened. They are excellent people to deal with. I made a mistake in packing all my goods. Unfortunately they did not conform to the Australian Port Authority. But Total Moving Solutions stepped in and had the cases totally repacked. The cost I thought was a really low price. But on receiving the goods I must applaud the way that they had been repacked. Totally professionally carried out. I was very impressed with all that TMS carried out. On delivery from the Fremantle Docks. The carrier unpacked all my goods. Well done, great people to deal with. I really just couldn't fault their service. I am a person that seeks the very best and professional service. This Company achieved it. Thank you Christian. Your service absolutely brilliant. For all the people reading this. Please be assured this Company really works hard in getting you your goods internationally, with no drama what so ever. No damage at all after being delivered 10,000 miles. Thank you all for such great service. Malcolm Finney
Jane Parmenter
2023-09-15
I worked with Scott Eaglesfield shipping furniture from the UK to Southern CA. Scott's follow up and service were great. The movers were professional and meticulous. I absolutely recommend using Total Moving Solutions
Erin Harrington
2023-09-11
I had a great end to end experience with the TMS team. They went above and beyond to accommodate my scheduling constraints and were extremely kind and responsive throughout the process. Even when there were some unexpected changes with the collection, the team was really communicative and came to a solution within a few hours. The collection and delivery were smooth, everything arrived on time and in perfect condition, and the value was great. Would definitely recommend and book with TMS for future moves.
Cyntavia Seney
2023-09-10
Christian was great. We had a few hiccups but as with everything it is not about how perfect everything was it is about how perfectly he responded when things went wrong. Thank you for helping an absolutely horrible short-notice move from the UK to America a pleasure.