REMOVALS TO BYRON BAY FROM UK
Professional Relocation Services to Byron Bay
Byron Bay Relocation Services
Total Moving Solutions offers a customised removal service to Byron Bay, managed with expertise from start to finish. Our dependable and skilled team delivers top-notch service, making your move hassle-free, regardless of its size or your budget.
We're committed to meeting all your moving needs and standing by you at every stage of the journey. Learn more about our Managed Overseas Removal Service to Australia.
Moving overseas to Byron Bay? Choose us!
Maximise the benefits of your move to Byron Bay with our wide array of removal services. Our team is adept at finding storage solutions, container shipping, and providing insurance against any unforeseen issues during the move.
Our customer reviews speak volumes, so you can be confident that we've got everything under control.
Start your new life in Byron Bay smoothly and quickly with us by your side. Don't just take our word for it; check out our customer testimonials.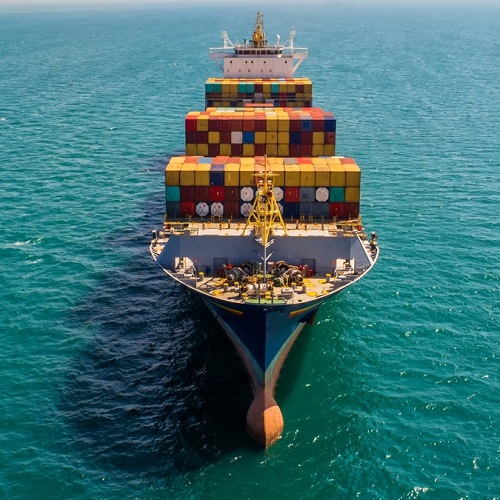 What our removals to Byron Bay include
We will help you relocate to Byron Bay
Packing service for removals to and from Byron Bay: We offer complete export wrapping and professional crating if needed. All materials are used to pack your goods securely and keep an accurate inventory. Our packing ensures no issues at customs.
Owner-packed services for removals to and from Byron Bay: This option is also available, and your Move Manager will guide you on international shipping requirements and suitable packing materials. This is a cost-effective choice for smaller shipments.
Full container load (FCL) service: For those moving their entire homes to Byron Bay, we recommend our FCL service, offering exclusive use of a 20 or 40-foot container.
Shared container/groupage service: If you're not moving your whole house or want to save money, our groupage service lets you share container space, reducing your costs.
Storage in Byron Bay: We can arrange storage solutions in Byron Bay if needed.
Removals insurance: We offer insurance options for your shipments.
Money exchange: We have a partnership with a top currency exchange provider for your financial needs in Byron Bay.
House move to Australia: For entire properties, we offer a "Dedicated Service" that moves your belongings directly from your old home to your new one in Byron Bay.
Specialist services: We can handle antiques, pianos, and even pet and vehicle relocations. Just let your Move Manager know in advance.
FIDI Customs Guide – Australia
Find out more information about customs rules when moving to Australia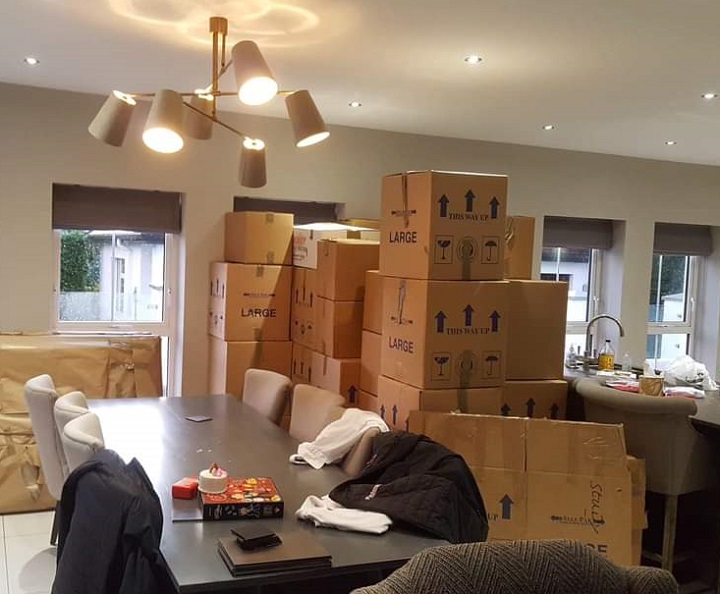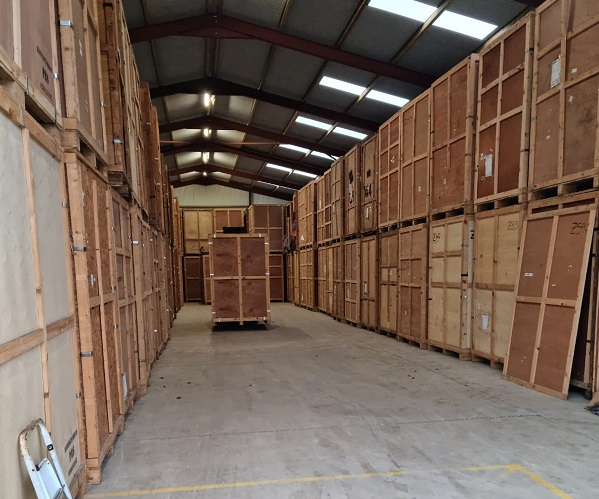 Find out more about areas that are also within our relocation and removal service:
Total Moving Solutions company operate as part of a large international removals network.
Giving us access to the national and global resources to move you to any international country. We will provide professional shipping and storage services that are reliable, cost-effective and responsive to our customers demands.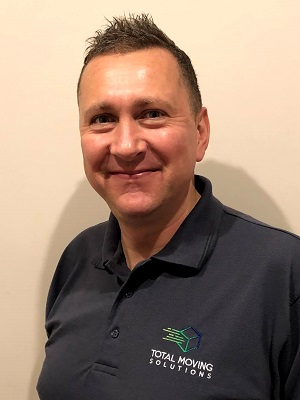 Why use us?
Our extensive partnerships within the Removals Industry provide us with the flexibility to overcome any issues which could arise, making us the obvious choice to entrust your UK, European or International removal with.
With the fantastic reviews we have received from other customers that have used our removals services, our customers can also be re-assured that they will have a stress-free relocation service with an outstanding customer service experience for their move to and from Australia.
Living in Byron Bay (and a few tips about relocation to Byron Bay)
Moving from the UK to Byron Bay is a significant life change but one filled with opportunities. Byron Bay is more than just a popular tourist destination; it's a thriving community with a population that has been steadily increasing, reaching an estimated 10,122 people as of 2023. Known for its stunning beaches, excellent surf conditions, and vibrant arts and music scene, the town offers a high quality of life.
The realities of living costs
While the allure of Byron Bay is undeniable, it's essential to be aware of the cost of living, which has been on the rise. The median rent for a one-bedroom apartment is now around AUD 2,400 per month, even surpassing cities like Sydney and Melbourne. The average cost of living for a single person is about $4,057 per month. Despite these costs, restaurant prices are about 23% lower than in Sydney, offering some financial relief.
Job opportunities
The town's strong tourism industry provides ample job opportunities, especially in hospitality roles like hotel receptionists, wait staff, chefs, and tour guides. Thanks to the town's growth, the retail and construction sectors are also booming. Creative industries are flourishing, with numerous art galleries, design studios, and music studios calling Byron Bay home. The tech scene is emerging, too, offering roles for software developers, web designers, and digital marketers.
Quality of life
Despite the high living costs, the quality of life in Byron Bay remains exceptional. Public schools are free, and both public and private healthcare facilities are available, although it's worth noting that the healthcare system has been under some strain.
Top 5 tips for your move to Byron Bay
Plan in advance: Moving to Australia requires a visa. The most common types are the Skilled Independent Visa and the Employer Nomination Scheme. Processing can take several months, so start early.
Prepare for the climate: Byron Bay enjoys a subtropical climate with an average temperature of 21°C. Make sure to pack lightweight clothing, sunscreen, and a reusable water bottle to stay hydrated.
Learn about public transport: Byron Bay is served by local bus services, and the nearest airport is Ballina Byron Gateway. Consider getting a transport card for easier travel.
Find a home before you arrive: Given the 33% increase in rent since 2023, it's crucial to research housing options in popular suburbs like Suffolk Park and Ewingsdale. Contact local estate agents to help you find a suitable home that fits your budget and lifestyle needs.
Use professional removal services: A reliable removal company like Total Moving Solutions can make your move to Byron Bay effortless. We offer a range of services tailored to your needs.
When you choose Total Moving Solutions for your move to Byron Bay, you're choosing a partner committed to excellence. Our extensive experience and resources allow us to help you start your new life in this beautiful Australian town with ease and peace of mind.
TMS helped me move my furniture from the Netherlands to the UK. Christian handled my move and was always friendly and quick to provide answers to any questions that I had, both by mail and phone. My furniture was collected within the dates I initially requested and was delivered to my UK address without issue or delay. Payment and paperwork was straight forward and hassle free. I appreciated the help and service that I received and would use the company again.
Jarred Maglaque
2023-10-10
TMS were a massive help during my move back to Ireland from London. Scott was very responsive to all my questions and was so helpful with getting everything organised for my move. They made such a big move that much easier for my sister and I and I 100% recommend them for everyone's moving needs. :)
Absolutely amazing service and my stuff arrived earlier than expected which I was grateful for. James was great, easy to contact, replied in good time to any query I had and was so patient over a 12-18 month span waiting to ship my stuff to the states whilst my visa processed.
Alanna Lopes Souza
2023-09-30
TMS helped with our move from the UK to Canada. Christian was excellent - very communicative. Our packers in London were thorough. We shipped art and it all arrived in perfect condition. Thank you for making a stresssful move less stressful!!!
jackie simpson
2023-09-27
Very good experience helped us out at last minute kept us updated at every stage would recommend this company
Thank you to Jason and the TMS team for making my house move abroad so smooth. I would highly recommend their professional and efficient service.
malcolm finney
2023-09-21
Absolutely great to deal with this Company. Everything that was discussed totally happened. They are excellent people to deal with. I made a mistake in packing all my goods. Unfortunately they did not conform to the Australian Port Authority. But Total Moving Solutions stepped in and had the cases totally repacked. The cost I thought was a really low price. But on receiving the goods I must applaud the way that they had been repacked. Totally professionally carried out. I was very impressed with all that TMS carried out. On delivery from the Fremantle Docks. The carrier unpacked all my goods. Well done, great people to deal with. I really just couldn't fault their service. I am a person that seeks the very best and professional service. This Company achieved it. Thank you Christian. Your service absolutely brilliant. For all the people reading this. Please be assured this Company really works hard in getting you your goods internationally, with no drama what so ever. No damage at all after being delivered 10,000 miles. Thank you all for such great service. Malcolm Finney
Jane Parmenter
2023-09-15
I worked with Scott Eaglesfield shipping furniture from the UK to Southern CA. Scott's follow up and service were great. The movers were professional and meticulous. I absolutely recommend using Total Moving Solutions
Erin Harrington
2023-09-11
I had a great end to end experience with the TMS team. They went above and beyond to accommodate my scheduling constraints and were extremely kind and responsive throughout the process. Even when there were some unexpected changes with the collection, the team was really communicative and came to a solution within a few hours. The collection and delivery were smooth, everything arrived on time and in perfect condition, and the value was great. Would definitely recommend and book with TMS for future moves.
Cyntavia Seney
2023-09-10
Christian was great. We had a few hiccups but as with everything it is not about how perfect everything was it is about how perfectly he responded when things went wrong. Thank you for helping an absolutely horrible short-notice move from the UK to America a pleasure.