REMOVALS TO PERTH FROM UK
Professional Relocation Services to Perth
Perth Relocation Services
Total Moving Solutions offers a personalised removal service to Perth that's carefully planned from beginning to end. Our reliable and experienced team provides top-notch service quality, ensuring your move to Perth is smooth and worry-free, no matter the size or budget. We're all in when it comes to making your move better than you could imagine!
Our Managed Overseas Removal Service to Australia is flexible and adapts to suit your specific needs. When it comes to moving to Perth, Total Moving Solutions is the name to trust for all your removal requirements.
Make your Perth move with us!
Boost your move to Perth with our broad range of removal services. Our dedicated team has got you covered for storage solutions, container shipping, and safeguarding against any unexpected issues during the move. Just check our customer reviews and you'll see why you can move to Perth with peace of mind. We'll guide you at every step, making your transition to Perth quick and pain-free.
Our Removals to Australia Service guarantees an affordable and outstanding moving experience. Our committed TMS Team is all about going the extra mile for our customers. See for yourself why so many people love what we do – take a look at our reviews!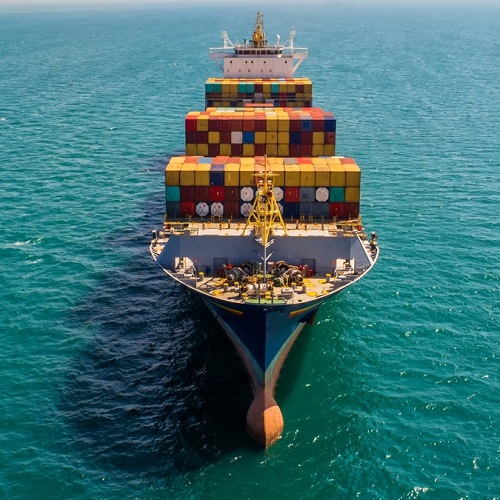 Overseas removals to Perth include:
Let us help you move to Perth.
Packing service for removals to and from Perth – We offer full packing services, including professional crating if needed. All materials are used to ensure safe packing and proper inventory. Our team also screens for items that could create customs issues.
Owner-packed services for removals to and from Perth – For those who prefer to pack themselves, this service is ideal. Your Move Manager will offer guidance on international shipping rules and recommend suitable packing materials. This option is budget-friendly and suitable for small shipments.
Full container load (FCL) service – Ideal for those moving an entire home to Perth, offering exclusive use of either a 20 or 40-foot container based on your requirements.
Shared container/Groupage service – Perfect for those who don't require an entire container or want to save money. Share container space and split the costs with others.
Storage in Perth – We offer storage solutions in Perth to meet your needs, whether temporary or long-term.
Removals insurance – Insurance coverage is available for your belongings during the move, offering peace of mind.
Money exchange – Our trusted partner can assist you with currency exchange, simplifying the money transfer process to Perth.
House move to Australia – For those relocating their entire property, we offer a "Dedicated Service," directly moving your possessions to your new Perth address.
Specialist services – Handling special items like pianos or antiques is no problem for us. We can also assist with pet and vehicle relocations. Consult your Move Manager for more details.
FIDI Customs Guide – Australia
Find out more information about customs rules when moving to Australia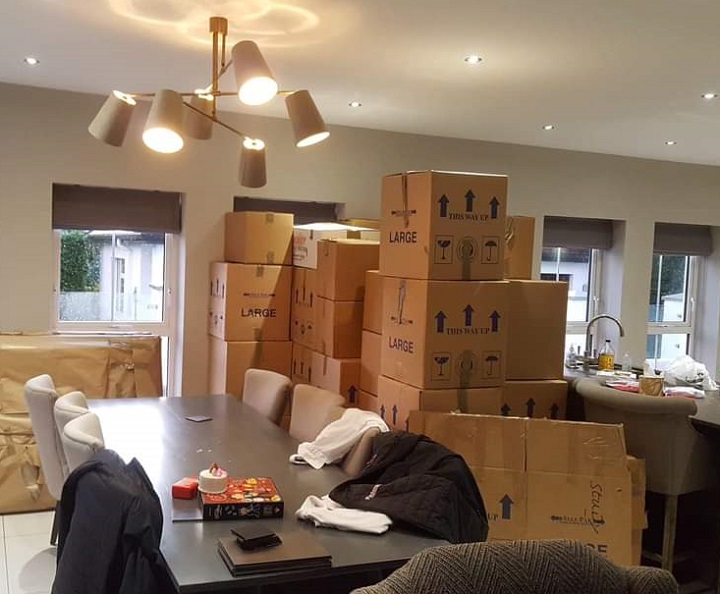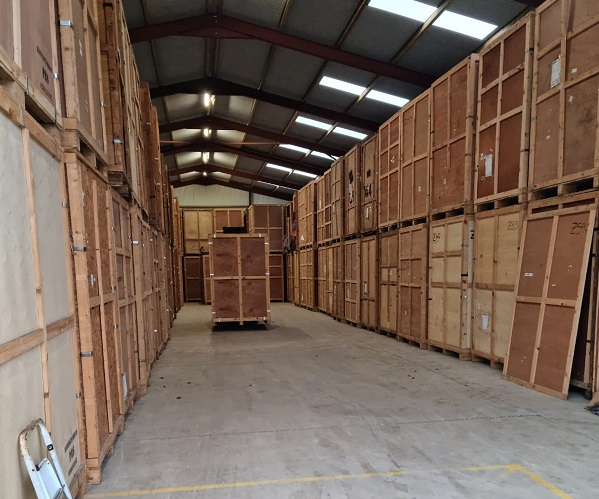 Find out more about areas that are also within our relocation and removal service:
Total Moving Solutions company operate as part of a large international removals network.
Giving us access to the national and global resources to move you to any international country. We will provide professional shipping and storage services that are reliable, cost-effective and responsive to our customers demands.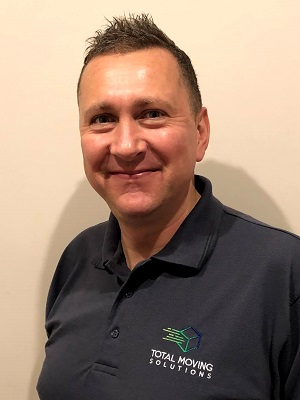 Why use us?
Our extensive partnerships within the Removals Industry provide us with the flexibility to overcome any issues which could arise, making us the obvious choice to entrust your UK, European or International removal with.
With the fantastic reviews we have received from other customers that have used our removals services, our customers can also be re-assured that they will have a stress-free relocation service with an outstanding customer service experience for their move to and from Australia.
Living in Perth (and a few tips about relocation to Perth!)
Moving from the UK to Perth is a big step, both in getting there and getting used to life in a different city. Perth is the capital of Western Australia and offers a blend of city life and natural beauty. With a booming economy, efficient public transport and a Mediterranean climate, Perth ranks high on the list of great places to live in Australia.
Living in Perth has lots of plus points. The city enjoys plenty of sunshine, making it an ideal place for outdoor activities. From beachside adventures at Cottesloe Beach to leisurely walks in Kings Park, Perth offers a lot for nature enthusiasts. Plus, Perth's cost of living is lower than in cities like Sydney and Melbourne, so you get the best of both worlds—city amenities without emptying your wallet.
For food lovers, Perth has a lot to offer. The city's food scene includes a mix of local dishes and international cuisine. Whether you're in the mood for fresh seafood or exotic Asian food, Perth has got you covered. The coffee culture here is also strong, making it a great place for coffee aficionados.
If you're into shopping, Perth has something for you too. From large shopping centres like Westfield Carousel to trendy boutiques and vintage shops in Fremantle, you'll find a mix of options for every taste.
Love to explore? Perth has lots of sights to see, from the historic Fremantle Markets to the peaceful Swan River. Perth has something for everyone, no matter what kind of fun you're after.
To make your move to Perth go smoothly, here are some top tips:
Start planning early: Moving to another country involves a lot of steps. So get a head start on the paperwork, like visas, to avoid last-minute hiccups. Also, set a rough moving date so you can line up the services you'll need when you arrive.
Dress for the climate: Perth has a Mediterranean climate, which means hot summers and mild winters. Bring light clothes, sun cream, and sunglasses to beat the heat.
Learn the public transport system: Perth has a good public transport network, including buses, trains, and even ferries. Grab a SmartRider card to make getting around a breeze.
Sort out your housing beforehand: Having a home sorted before you arrive will make your move less stressful. Do some research on different areas and touch base with estate agents in advance.
Hire a reliable removal service: Using a trusted removal company like Total Moving Solutions can make your move a lot easier. We'll make sure your stuff gets to Perth safely and without any fuss.
When choosing a removal service for your move to Perth, Total Moving Solutions is your go-to choice. Our commitment to quality service, detailed approach, and client-first attitude makes us the best pick for a worry-free move. With our help, you can start your new life in Perth with a smile on your face.
TMS helped me move my furniture from the Netherlands to the UK. Christian handled my move and was always friendly and quick to provide answers to any questions that I had, both by mail and phone. My furniture was collected within the dates I initially requested and was delivered to my UK address without issue or delay. Payment and paperwork was straight forward and hassle free. I appreciated the help and service that I received and would use the company again.
Jarred Maglaque
2023-10-10
TMS were a massive help during my move back to Ireland from London. Scott was very responsive to all my questions and was so helpful with getting everything organised for my move. They made such a big move that much easier for my sister and I and I 100% recommend them for everyone's moving needs. :)
Absolutely amazing service and my stuff arrived earlier than expected which I was grateful for. James was great, easy to contact, replied in good time to any query I had and was so patient over a 12-18 month span waiting to ship my stuff to the states whilst my visa processed.
Alanna Lopes Souza
2023-09-30
TMS helped with our move from the UK to Canada. Christian was excellent - very communicative. Our packers in London were thorough. We shipped art and it all arrived in perfect condition. Thank you for making a stresssful move less stressful!!!
jackie simpson
2023-09-27
Very good experience helped us out at last minute kept us updated at every stage would recommend this company
Thank you to Jason and the TMS team for making my house move abroad so smooth. I would highly recommend their professional and efficient service.
malcolm finney
2023-09-21
Absolutely great to deal with this Company. Everything that was discussed totally happened. They are excellent people to deal with. I made a mistake in packing all my goods. Unfortunately they did not conform to the Australian Port Authority. But Total Moving Solutions stepped in and had the cases totally repacked. The cost I thought was a really low price. But on receiving the goods I must applaud the way that they had been repacked. Totally professionally carried out. I was very impressed with all that TMS carried out. On delivery from the Fremantle Docks. The carrier unpacked all my goods. Well done, great people to deal with. I really just couldn't fault their service. I am a person that seeks the very best and professional service. This Company achieved it. Thank you Christian. Your service absolutely brilliant. For all the people reading this. Please be assured this Company really works hard in getting you your goods internationally, with no drama what so ever. No damage at all after being delivered 10,000 miles. Thank you all for such great service. Malcolm Finney
Jane Parmenter
2023-09-15
I worked with Scott Eaglesfield shipping furniture from the UK to Southern CA. Scott's follow up and service were great. The movers were professional and meticulous. I absolutely recommend using Total Moving Solutions
Erin Harrington
2023-09-11
I had a great end to end experience with the TMS team. They went above and beyond to accommodate my scheduling constraints and were extremely kind and responsive throughout the process. Even when there were some unexpected changes with the collection, the team was really communicative and came to a solution within a few hours. The collection and delivery were smooth, everything arrived on time and in perfect condition, and the value was great. Would definitely recommend and book with TMS for future moves.
Cyntavia Seney
2023-09-10
Christian was great. We had a few hiccups but as with everything it is not about how perfect everything was it is about how perfectly he responded when things went wrong. Thank you for helping an absolutely horrible short-notice move from the UK to America a pleasure.