Moving to Switzerland Guide 2023
Excellent work opportunities, high levels of education, a fantastic healthcare system, and a high-quality standard of life; it is not surprising moving to Switzerland is an option many consider. In fact, it is one of the most popular places to immigrate to; especially moving to Switzerland from the UK. Once you have made the decision; Zurich, Geneva, and Bern rank as the best places. Please bear in mind now the UK is not in the EU; the process can be a bit tougher, but we give you lots of tips below.
Moving to Switzerland: The main facts
Bordering Austria, Italy, Germany, France, and Liechtenstein; the main languages spoken are Italian, French, English and Romansh. If you are considering moving to Switzerland from the UK, please note English is most popular in larger populated areas. People are considerate of other cultures however there was a worry of "overforeignation" resulting in a system being implemented that controls the number of immigrants entering. It is worth noting this especially for those moving to Switzerland from UK and neighboring countries.
The currency is the Swiss Franc.
Switzerland is well known for its chocolate (who has not had Lindt chocolate?); the magnificent Swiss Alps and of course Swiss cheese.
Moving to Switzerland: Immigration rules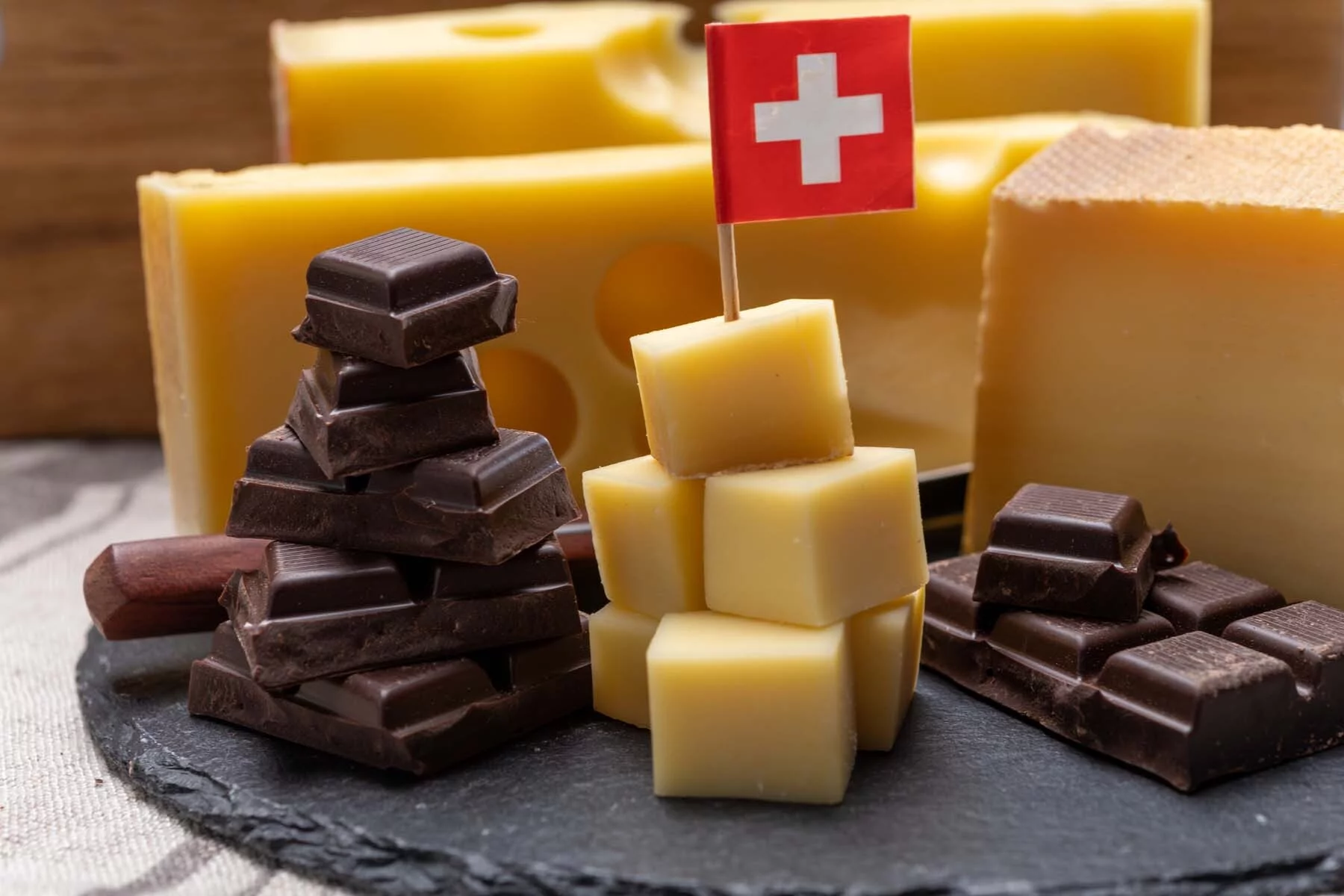 Depending on where you are immigrating from there are different rules to consider. Are you:
An EU Citizen moving to Switzerland? There are not many restrictions in place. Switzerland is not part of the EU but there is freedom of movement and trade benefits due to its participation in the European Free Trade Association. What does this mean? You can have the freedom to enter with a visa but if you are planning to move to Switzerland for more than three months, please get a Swiss residential permit
Are you moving to Switzerland from the UK or other counties not part of the EU? There is an annual quota of residential permits for qualified workers i.e. if you are qualified in an area that Switzerland is interested in you could qualify for a permit. But you must prove who your employer is. This process can take up to three months. Any other person needs to apply for a long-stay visa for any stay over ninety days, but you must apply within fourteen days of moving to Switzerland. There are two types of permits if you are staying for work. Permit A and Permit B. Permit A is for those with short-term residentials. Permit B is for temporary residentials.
Moving to Switzerland: The Healthcare System
As mentioned previously their healthcare system is one of the best in the world. But it is not free. Residents must pay at least 10% of their salaries. Take into consideration that it is covered by the employee, and it is their responsibility, not the employer's. The best place to move to Switzerland for health reasons would be one of the larger cities. If you are moving to Switzerland from the UK, you can expect a doctor or nurse that speaks English.
Relocation To Switzterland
If living in Switzerland is what you would like to do; consider Total Moving Solutions, we offer removals to Switzerland from UK. For a stress-free relocation, you will need to use an experienced and professional international removal company that can move your possessions safely and quickly. It goes without saying your property will move through a complicated shipping chain which is why it is extremely important to use a company such as Total Moving Solutions that know what to do. We work with you and get your belongings safely from the UK to Switzerland. You can expect a service you can rely on.